KGS Home > Geology of Kentucky
Virtual Field Trip - Trail to Natural Bridge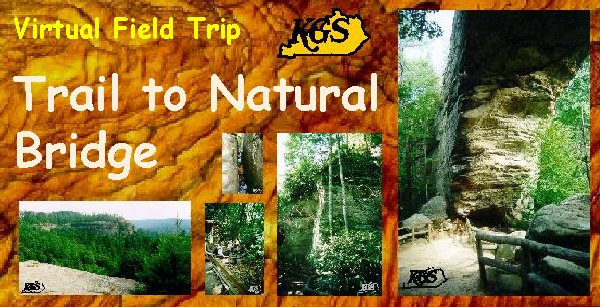 Welcome to the virtual earth science field trip to Natural Bridge State Park. To take a trip, choose from one of the two options. The site is about to be expanded with more base map options, background information, and links to educational standards, so come back and see us soon.
General geology of the area
How to get to the Park
Geology along KY 11, around the park
Trail to Natural Bridge (Original Trail and Balanced Rock Trail)
Back to Virtual Field Trips