Interested in how diet and exercise play a role in improving and preventing disease?  The Bachelor of Science in Human Nutrition offers appropriate preparation for further study in nutritional sciences and health-related sciences, particularly public health, pharmacy, medicine, dentistry, physical therapy, physician assistant school, optometry, and nutrition research.
we grow careers
With a Bachelor of Science in Human Nutrition you will be prepared for a number of career possibilities as well as advanced academic study.
Careers include:
quality control and product development for the food industry
regulatory services and food policy
formulation and sales of nutritional supplements
pharmaceutical development and sales
health-related professions
corporate health and wellness programs
Students have also used their degree to prepare them for further advanced study in nutritional or health-related fields such as:
Public Health
Pharmacy
Medicine
Physician Assistant Studies
Physical Therapy
Occupational Therapy
Dentistry
Optometry
Nutrition research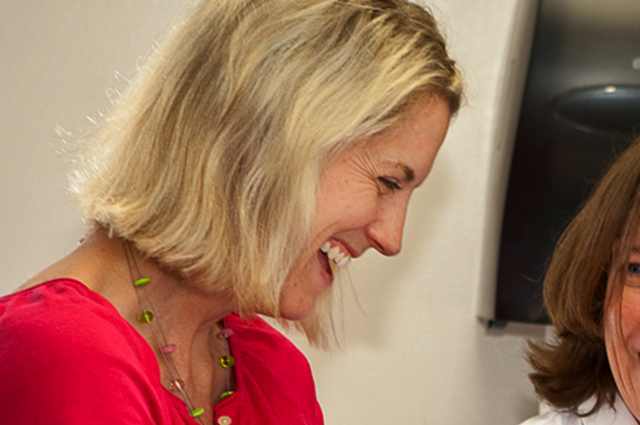 As Albert Einstein wrote, "It is the supreme art of the teacher to awaken joy in creative expression and knowledge." I strive to do this on a daily basis with each of my students.
Director of Undergraduate Studies & Recipient of the 2016 UK Alumni Great Teacher Award
what you'll study
You will study the biological and physical sciences and understand how to apply them to the relationship between nutrition and human health.
Click the most recent major sheet below for a complete list of required coursework.
---
Enhancing Your Time at UK
There are countless ways to "see blue." on campus, but the best way to maximize your journey at the University of Kentucky is by engaging in an Education Abroad opportunity.
This will allow you to gain a global perspective and enhance future employability. As you take the first step towards investing in your future, we encourage you to take advantage of all the opportunities UK has to offer. Take a look at some of the options UK Education Abroad & Exchanges office suggests to complement your major! #SeeBlueAbroad
View Major Advising Page
---