This degree will allow you to develop the skills and knowledge needed to create curriculum, training materials, advocacy campaigns, and communicate content in a variety of settings. 
Our program provides students with a practical international experience, multicultural training, and is considered a national leader in multiculturalism and multicultural education. The Agricultural Education courseload will help you become an agriculture advocate equipped with more than 200 hours of educating experience and a license in agricultural education.
Many of our students obtain a minor in the College of Agriculture, Food and Environment because our program requires over 60 hours of coursework in various agricultural subject areas including animal science, plant science, economics and agriculture mechanics.
From Classrooms to Boardrooms...
There are three focus areas within this major:
Agricultural Industrial Education
focuses on the training industry within corporate agriculture companies
Agricultural Service and Advocacy Education
focuses on building public support and/or global service toward an agricultural need
Agricultural Teacher Education (ATE)
focuses on 5th to 12th grade teacher certification in agricultural science education
More than just a degree...
Agricultural Education graduates don't just receive a degree. On top of gaining real educating experience in a classroom setting, learning how to adapt to formal and non-formal educational settings, and achieving proficiency in a variety of teaching methods, graduates attain their Rank III teaching certification in Agricultural Education.
Come See for Yourself
To learn more about this program, campus life, and chat with an advisor, schedule a campus visit. Virtual visits may be necessary in some cases.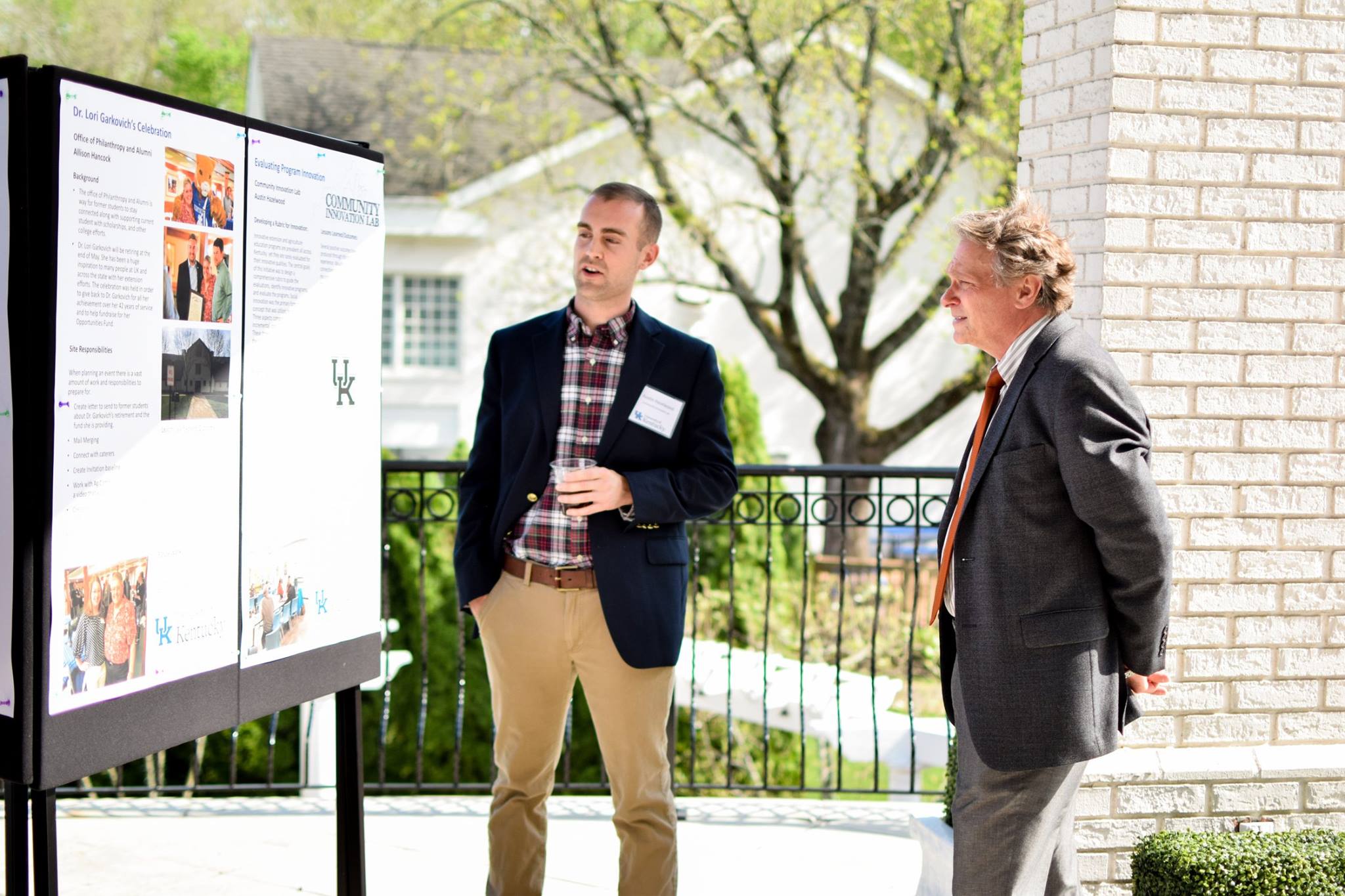 "I've been able to find my dream career thanks to the Agricultural Education program. I had the opportunity to learn 'people' skills at the same time I was enrolled in turf management courses, and now I'm representing Dow AgriSciences at golf tournaments and trade shows. How can an avid amateur golfer do better than that?"
CTE Alum
Courses You Will Take
Access Major Map
source: myUK: GPS
Total Freshman Year Credit Hours : 30 - 31
Total Sophomore Year Credit Hours : 32
Total Junior Year Credit Hours : 26 - 31
Total Senior Year Credit Hours : 22 - 33
Please login to http://myUK.uky.edu to access your major map and personalized degree audit via the myUK Graduation Planning System (myUK GPS).