We blend creativity with business principles to prepare leaders in retail and merchandising industries.
A degree that's always in style...
Merchandising, Apparel and Textiles (MAT) students explore market trends, retail strategies, supply chains and more across the global marketplace. Our coursework teaches students about industry practices within development, sourcing, marketing, and merchandising of consumer goods and services. Students will gain skills in visual merchandising, sketching and design, buying and sourcing materials, event planning and more.
From Paris Fashion Week to small-town storefronts, Google internships to fashion show fundraisers, our Merchandising students receive a wide variety of hands-on experience. Our graduates are well prepared for the job market and enter careers in areas such as:
Digital Merchandising
Product Development
Retail Management
Marketing & Public Relations
Visual Merchandising
Entrepreneurship
Quality Assurance Management
Fashion Buyer / Director
Supply Chain Management
and much more!
Come See For Yourself
To schedule a campus visit, where you can meet with an Merchandising advisor, click here.
In-State Tuition
Thanks to special agreements through the Academic Common Market, residents from Georgia may enroll in the University of Kentucky Merchandising, Apparel and Textiles program at in-state tution rates. For more information, click here.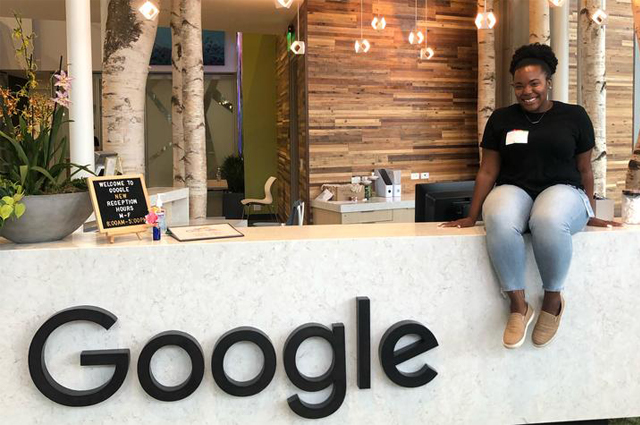 This program gave me so many opportunities, from seeing the fashion industry firsthand in New York City, Atlanta, and Italy - to teaching me about the science behind merchandising...
Merchandising Alum & Google Employee