Students may use the Art Studio Minor to gain a broad-based introduction to art production or a concentration on a specific medium, such as digital media, fiber, painting, or print media (among others). The Art Studio Minor is open to students from any college. 
Careers
Students will gain critical skills for succeeding in today's world, including the ability to work with still and moving images using the latest software. Our alumni are working as professional photographers, graphic designers, art educators, professional artists, and in art galleries, museums, and in other industries.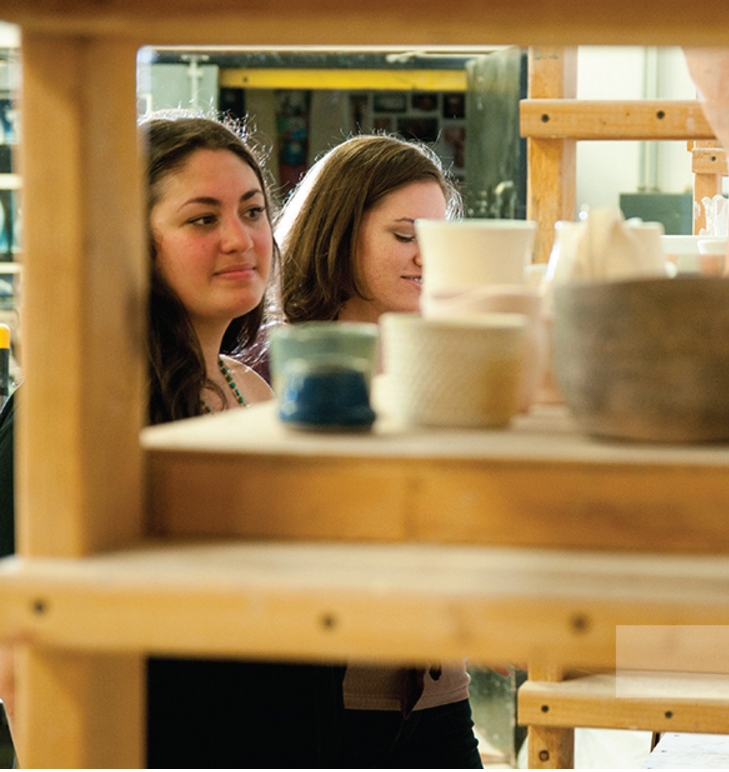 "Coming in as an incoming college freshman I never expected to ever be a student in Fine Arts. Changing my major to Art Studio with a minor in Art History has been the best decision I have made. The most significant thing I have learned from the School of Art & Visual Studies is to never be afraid to be creative and express yourself."
Art Studio
Classes & Requirements
What You'll Study
The Art Studio curriculum is grounded in the manipulation of traditional media such as drawing, ceramics, and sculpture but also incorporates digital technologies and processes, including 3-D printing and fabrication. Students may hone in on a specific medium or explore a more intermedia approach to art making.
Mediums taught within Art Studio:
Ceramics
Drawing
Installation/Performance
New Media/Intermedia
Graphic Design
Printmedia
Sculpture
Fiber
Photography (Digital and Darkroom)
Metal Arts
Painting
---
Minor Requirements
One course from the following:

A-S 102 - Two-Dimensional Surface
A-S 103 - Three-Dimensional Form
A-S 130 - Drawing
A-S 200 - Introduction to Digital Art, Space, and Time

One Art History & Visual Studies course (A-H prefix)
At least twelve hours of Art Studio courses (A-S prefix) at the 200-level or above

At least nine hours of Art Studio courses (A-S prefix) at the 300-level or above
---