Chemical engineering combines knowledge of chemistry and molecular interactions with the discipline of engineering to address problems at both the small and large scale. Chemical engineers invent new processes, improve existing ones as well as design and operate plants and equipment to transform raw feed stocks into useful products across a wide range of industries including agricultural and food-based products, consumer goods, fine chemicals, fuels and petrochemicals, pharmaceuticals, plastics, and more.
Chemical engineering students at UK experience an environment where faculty are readily accessible both inside and outside the classroom, and where students have the chance to grow personally and professionally through hands-on research projects, industrial cooperative education and service opportunities. You'll study a wide range of subjects, including mathematics, chemistry and physics, as well as core engineering topics such as thermodynamics, fluid mechanics, separation processes, heat and mass transfer and chemical reactor design. Our electives address numerous specialized areas of chemical engineering and include courses in biotechnology, advanced materials, drug delivery, environmental engineering, fuel science, nanotechnology and polymer processing.
Industries Looking for You
Alternative and renewable fuels
Environmental engineering
Biotechnology
Pharmaceutics
Food and consumer products
Oil and natural gas
Polymers and electronic materials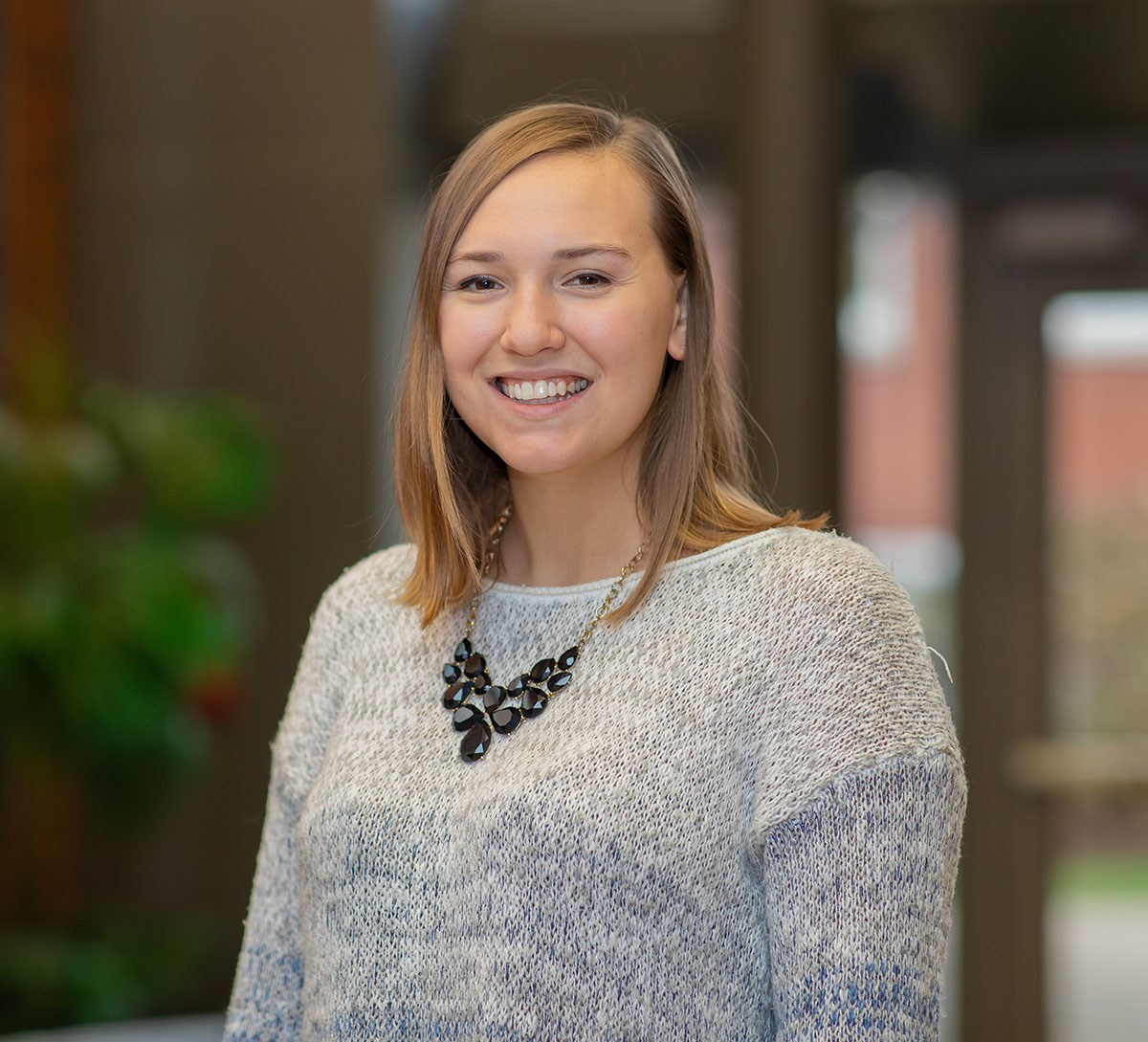 "It's amazing how much chemical engineers touch. There's not a process or product out there that they haven't affected in some way."
2019 Chemical Engineering Graduate
Admission Requirements
The Pigman College of Engineering offers multiple pathways to undergraduate admission -- both as an incoming freshman or transfer student.
Admission requirements for incoming freshmen can be accessed here.
Admission requirements for transfer students can be accessed here.
Engineering Standing
All incoming freshmen and transfer students admitted to the Pigman College of Engineering have their major listed as "Pre-Aerospace Engineering", "Pre-Biomedical Engineering", etc. on their admission letter and in our academic system, myUK. Engineering Standing will be achieved, and the pre- designation will be dropped from the major name, once the student achieves a minimum cumulative GPA and a minimum GPA in select courses. You may view the select courses in the University Bulletin.
---
First-Year Engineering Program
The smartest, most talented engineers around the world are devoting themselves to tackling immense global challenges. As a student in the UK Pigman College of Engineering, you get to join them!
In 2008, the National Academy of Engineering identified 14 "Grand Challenges for Engineering in the 21st Century"—opportunities to greatly increase humanity's sustainability, health, security and joy of living. Themes include making solar energy economical, enhancing virtual reality, reverse-engineering the brain, securing cyberspace, providing access to clean water and more.
These ambitious goals demand engineers roll up their sleeves and get to work, which is why we put them front and center during your first year as an engineering student. We have designed the First-Year Engineering (FYE) program to inspire you. We want you to discover your passion. We want you to explore where you might make your unique contribution. We want you to get your hands dirty and make stuff that might, one day, lead to a breakthrough.
Why wait until you're taking upper-level classes to figure out what interests you? Through real engineering classes taught by top faculty and exposure to engineering's greatest challenges, the FYE program gets you into the game from day one.
---
Student Involvement
Active professional and honorary student organizations are an integral part of the educational experience in the Pigman College of Engineering. The Department of Chemical and Materials Engineering is home to student chapters of the American Institute of Chemical Engineers, the International Society for Pharmaceutical Engineering and Omega Chi Epsilon honorary. Members of AIChE gather for regular meetings featuring speakers from industry and academia, participate in field trips, networking and community service opportunities and attend regional and national professional conferences. In addition, many of our undergraduates participate in student organizations that include members of all majors.
---
Co-ops
The chemical engineering program offers numerous opportunities to obtain hands-on experience through summer internships and co-operative education programs with many companies throughout the U.S. These experiences often lead to full-time engineering professional positions upon graduation. For those interested in research, the program offers numerous undergraduate research opportunities in each of the specialized areas of chemical engineering.
The Engineering Career and Co-op Center is a valuable resource for assisting you with developing job and co-op search skills; participating in education-abroad programs and participating in research endeavors and career network development so you can secure a rewarding career in your chosen field of study.
---
Career Prospects in Chemical Engineering
The breadth and analytical rigor of the Chemical Engineering degree makes it one of the most highly valued technical credentials and starting salaries for chemical engineering graduates are typically among the highest of all majors. Chemical engineers are in demand and work in a wide range of industries. Our Chemical Engineering alumni have been successful in traditional and alternative energy, biotechnology, consumer products, environmental engineering, fine chemicals, food technology, materials processing, pharmaceuticals and more.
---
Imagine Your Future
Chemical Engineers
Chemical engineers apply the principles of chemistry, biology, physics, and math to solve problems that involve the use of fuel, drugs, food, and many other products.



Source: Bureau of Labor Statistics | Click the link for more info.
Median Salary
$105,550
per year in 2021
Number of Jobs
26,900
in 2021
10 Year Job Outlook
3,700
new jobs (average)
Work Environment
Chemical engineers work mostly in offices or laboratories. They may spend time at industrial plants, refineries, and other locations, where they monitor or direct operations or solve onsite problems. Nearly all chemical engineers work full time.
Source: Bureau of Labor Statistics
Read More
---