About Amnesty International in General:

From Amnesty USA.org:

"Amnesty International is dedicated to freeing prisoners of conscience, gaining fair trials for political prisoners, ending torture, political killings and 'disappearances,' and abolishing the death penalty throughout the world..."

Amnesty was founded in 1961 and has over one million members across the globe.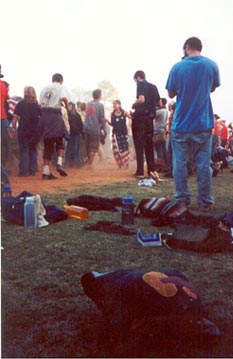 About Amnesty International at the University of Kentucky

AIUK is a non-partisan grassroots organization fighting for international human rights.

Our group organizes events (demonstrations, forums, speakers, etc,) and letter-writing campaigns to help stop human rights abuses and raise awareness locally about these issues.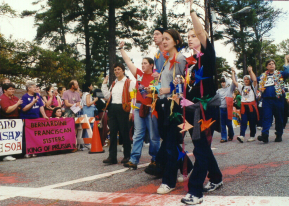 We meet Thursdays at 7:00pm in student center room 228.

Any and ALL are encouraged to be a part of AIUK!

if you are interested and would like to have more information, feel free to email anyone on the contact page or visit the sites on the links page for more information.

You can join AIUK's listserv by sending a blank email to: AIUK-subscribe@yahoogroups.com