Early Childhood Education lays the foundation for a child's lifelong learning e

xperiences.
The Interdisciplinary Early Childhood Education (IECE) is an interdisciplinary program which will prepare educators for a variety of careers working with young children and their families, including those with disabilities. The IECE program is approved by the Kentucky Education Professional Standards Board to prepare graduates to seek a state teaching certificate in Interdisciplinary Early Childhood Education. This certification allows more teaching opportunities than many other certifications, including teaching young children in early intervention programs such as First Steps, teaching infants or toddlers in an early childhood setting, Head Start, or serving as a preschool or kindergarten teacher in a private or public school.
The students will learn to apply behavioral principles in order to develop curricula; assess child behavior; plan, implement, and monitor interventions; and assist families. As a student in our program, you will get practical experience in our Early Childhood Lab and other field settings to prepare you to be an effective teacher from the start. You will learn to view children holistically by considering all of the settings of a child's environment – home, school, and neighborhood – as well as the relationship between a child's immediate context and all aspects of the child environment, including the people in the child's life.

Schedule a visit with the College of Education

Careers
Grow Your Future
As an early childhood educator you have a part in building the foundation for a child's entire eduction. Being a child's first teacher is a big responsibility and is both rewarding and impactful. You can help mold the child and family's first impression of learning and education as a whole.
Career opportunities in Early Childhood Education
Early interventionist
Pre-Primary Teacher
Preschool Teacher
Kindergarten Teacher
Early Childhood Teacher
Day Care
Special Education providers for birth through age 5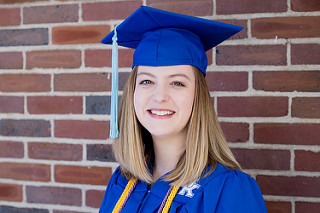 My early childhood degree has prepared me for every possible situation that can happen in an inclusive classroom. I am a better educator and advocate for my students because of the College of Education.
2018 Interdisciplinary Early Childhood Education Graduate
Admission and Certification
To apply to the program, students must complete an undergraduate admissions application and declare interest in Interdisciplinary Early Childhood Education. This program requires admission to the Teacher Education Program after completing 60 credit hours. Students must have a 2.75 or higher GPA, complete an application, submit a portfolio, and complete the interview process. Following successful completion of coursework, students complete a semester of student teaching. Completion of this degree qualifies students to pursue a state teaching certificate in Interdisciplinary Early Childhood Education, birth through Kindergarten.
---