Do you love to work with young children?
Early childhood education lays the foundation for a child's lifelong learning experiences. In this program, you'll prepare to work in a variety of settings with children from birth through age five.
You'll get hands-on experience in our Early Childhood Lab located on campus and other field settings to prepare you to be an effective teacher from the start.
You will learn to develop age-appropriate lesson plans; assess child behavior; plan, implement, and monitor interventions, and assist families. You will learn to consider all aspects of the child's environment - home, school, and neighborhood.
Why choose Interdisciplinary Early Childhood Education?
Our graduates are highly qualified and recruited by schools.
Gain the advantage of joining the EdLife Scholars Living Learning residential program.
We partner with top teachers to offer student teaching experiences.
Learn and grow through travel with student teaching abroad.
Experience a diverse community with many opportunities to get involved.
Schedule a visit with the College of Education

Careers
Grow Your Future
As an early childhood educator you have a part in building the foundation for a child's entire education. Being a child's first teacher is a big responsibility and is both rewarding and impactful. You can help mold the child and family's first impression of learning and education as a whole.
Career opportunities in Early Childhood Education:
Early interventionist
Pre-Primary Teacher (public or private school)
Preschool Teacher (public or private school)
Kindergarten Teacher (public or private school)
Head Start Teacher
Early Childhood Special Education Provider
Program Director
Day Care
Postitions in State and Local Government Agencies
Early Childhood Trainor & Technical Assistance Provider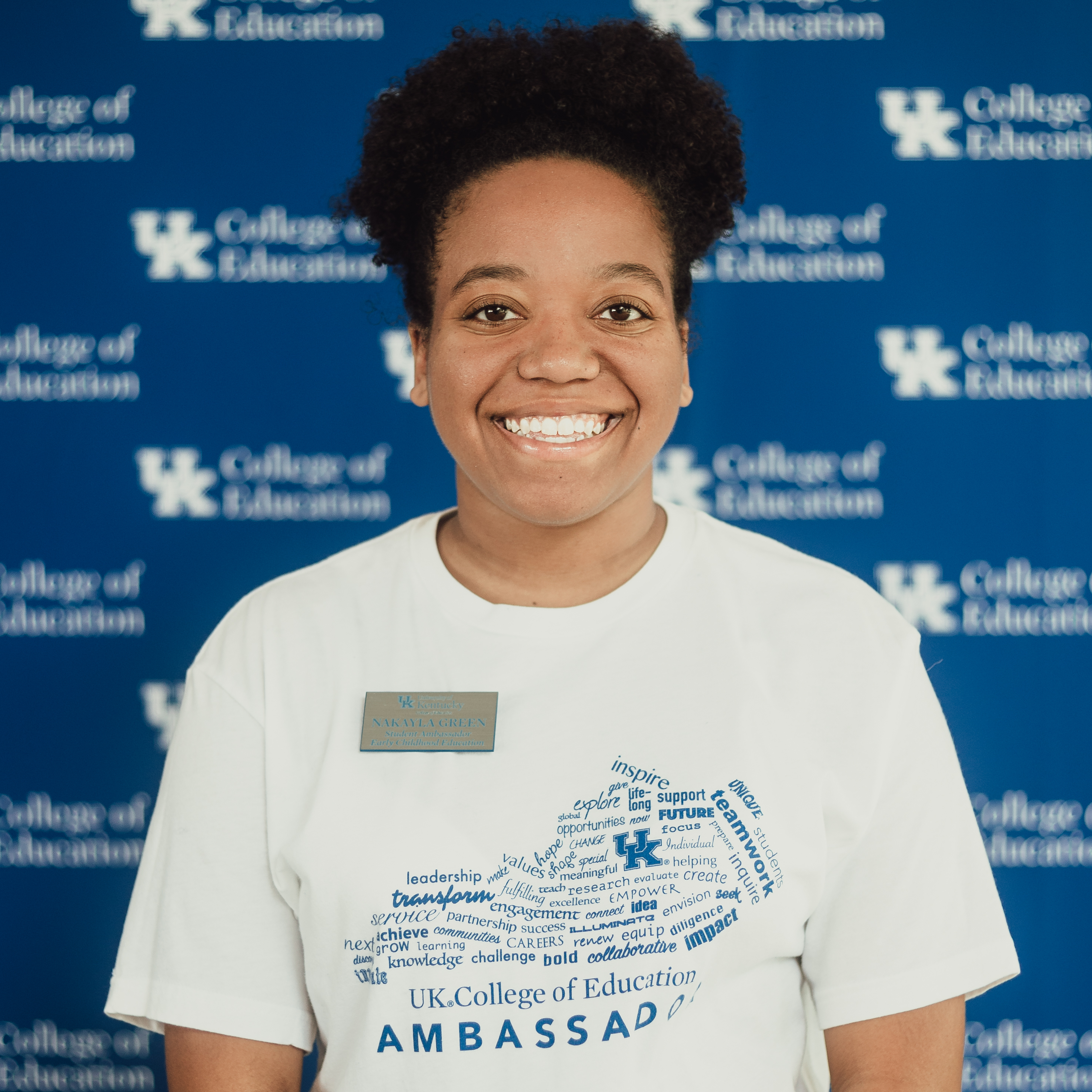 "The Early Childhood program is preparing me to build an inclusive and innovative classroom. Many of my classes have provided insightful feedback to develop detailed lesson plans. I am excited to finish the program and become a well rounded teacher."
Interdisciplinary Early Childhood Education Student
Admission and Certification
Complete an undergraduate admissions application and select Interdisciplinary Early Childhood Education as your major. Be sure to keep your grades on track. After completing 60 credit hours, you will need a minimum 2.75 college GPA to apply to the Teacher Education Program.
You will be eligible to apply for certification in Kentucky upon graduation.
---
State Authorization and Licensure
If you plan to complete a University of Kentucky online program while living outside of Kentucky, you should check the Out-of-State Students page to determine if the University of Kentucky is authorized to provide this program in your state of residence. If you plan to use the degree to seek licensure, you should also determine if the degree meets the educational requirements for licensure in your state.
---