Get ahead of the curve with a career in sustainability and environmentalism. Our Masters in Applied Environmental and Sustainability Studies primes students for positions in the corporate, government, and non-governmental worlds as a sustainability manager, corporate sustainability specialist, or one of many other fast growing environmental and sustainability professions. 
Program Summary
Fall 2023
Application Dates:
07/15/2023
Spring 2024
Application Dates:
11/15/2023
Be well positioned to take on 21st Century Careers in Environmental and Sustainability Fields
Corporations are interested in competent and well-trained employees who can implement cleaner production processes, enhance corporate social and environmental responsibility, supervise environmental compliance management, or serve as spokespeople that can explain corporate efforts of sustainable production and products. The interdisciplinary structure of our program combines cutting edge academic knowledge in environmental issues and questions of sustainability with oral and written communication and problem solving. The curriculum, which will be offered entirely online, consists of core courses and elective courses.
Application Requirements (MA)
CV or resume.
Personal Statement (2 to 3 page statement of purpose).
Writing Sample (optional).
Undergraduate transcript. GPA of 2.75 or higher.
A non-refundable $65 application fee ($75 for international applicants)
TOEFL or IELTS score (international applicants only). Minimum scores are listed on the graduate school's admission page.
GRE or GMAT scores are NOT required for admission to this program.
What to Expect With Our Online Program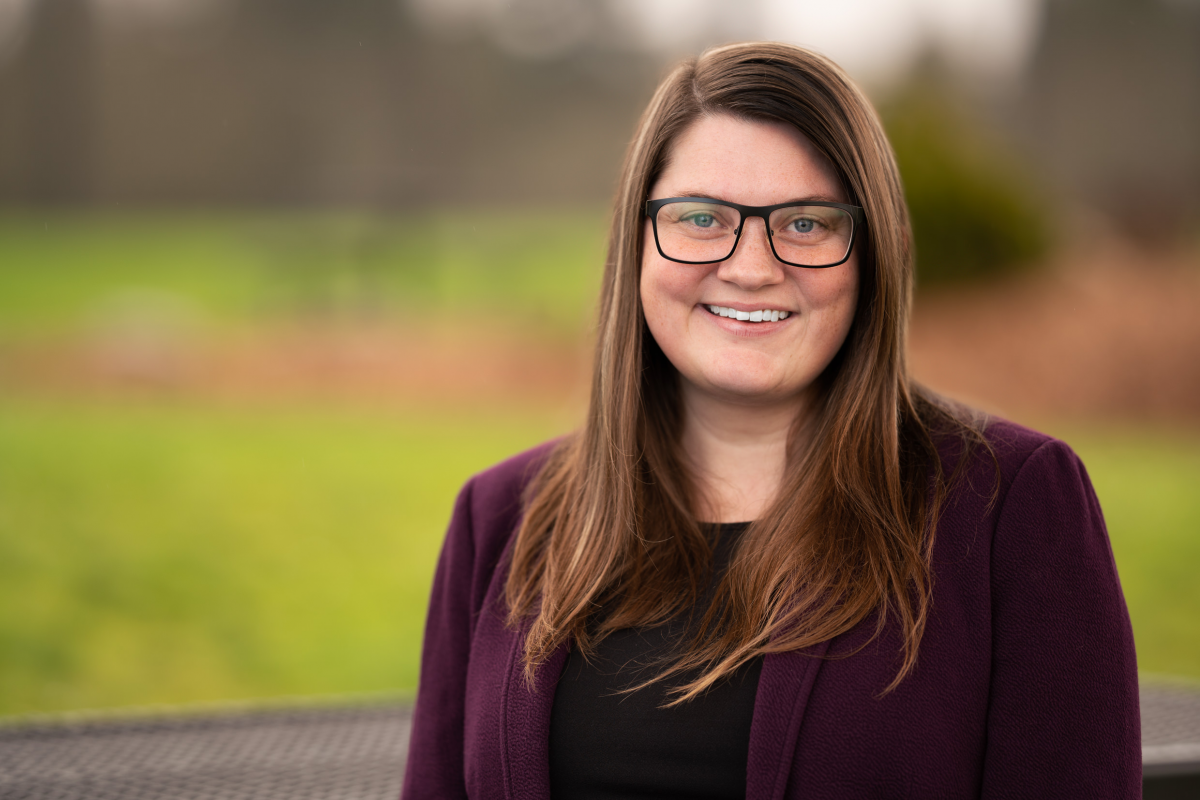 Kathryn Gillespie, Postdoctoral Scholar
Applied Environmental and Sustainability Studies Program
"The climate crisis, environmental justice challenges, and the visioning of sustainable futures are some of the most urgent issues of our time. I am enthusiastic about the power of online education on these issues to make advanced degrees accessible to working professionals and non-traditional students. In this vein, I bring a range of media (e.g., podcasts, video lectures, documentaries, academic and popular readings) and assignments (e.g., written, audio, and video responses; research projects; writing for a general audiences, such as op-eds or blog posts) into my classes to appeal to students with different learning styles and backgrounds.

My teaching is oriented around publicly engaged practice with a focus on project-based, experiential, and community-based learning that brings academic work done online into the real world in ways that feel timely and relevant to each student. I look forward to working closely with students online each term to engage with the course material and help students to identify and hone their interests and the application of these interests in their future careers."
---
Students Residing Outside of Kentucky
If you will live outside of Kentucky while completing your program, please check the Out of State Student page to confirm that the program can be offered in your state, and if relevant, that it meets professional licensure requirements in your state.