Designed for working professionals who aspire to become Rehabilitation or Mental Health Counselors. Graduates of this program receive a Master of Arts in Counseling (M.A.C) in Counselor Education with a specialty in either Clinical Mental Health Counseling or Rehabilitation Counseling. Our program is approved by the Kentucky Council on Higher Education and is the only Master's program in Rehabilitation Counseling in the Commonwealth. We are also proud to have nationally recognized faculty within a program that has been consistently ranked in the top ten rehabilitation counseling programs in the country by U.S. News and World Report.
Program Summary
Fall 2022
Application Dates:
04/1/2022
Summer 2023
Application Dates:
04/1/2023
Fall 2023
Application Dates:
04/1/2023
Reach Your Potential
With intensive 8-week courses, a student in our program can specialize in Rehabilitation Counseling or Clinical Mental Health Counseling. The Rehabilitation Counseling and Clinical Mental Health Counseling tracks lead to licensure as a Licensed Professional Counselor in most states. As a graduate of this program, you will be able to:
Provide counseling and planning to a wide-variety of individuals with disabilities.
Design interventions to mitigate environmental, employment, and attitudinal barriers.
Consult on regulatory issues, drawing on your knowledge of legal requirements, like the Americans with Disabilities Act.
As part of the M.A.C, you will complete fieldwork experience and a practicum at an approved site in your geographic area.
See more about course work and field requirements.
Read about our program's success: Counselor Education Report.
View the CED Graduate Student Handbook.
Admission Requirements
An undergraduate G.P.A. of 2.75 or higher, or a graduate GPA of at least 3.00
CV/Resume
Official transcripts
A personal interview with program faculty
Three references indicating appropriateness of student for the program
A written statement indicating interest in and goals for the degree program
GRE scores are not required
Imagine Your Future
Rehabilitation Counselors
Rehabilitation counselors help people with physical, mental, developmental, or emotional disabilities live independently.



Source: Bureau of Labor Statistics | Click the link for more info.
---
CACREP

Accreditation Statement

.

The following Counselor Education graduate degree programs are accredited by CACREP until October 31, 2030:
Rehabilitation Counseling (M.A. degree)
Clinical Mental Health Counseling Program (M.A. degree).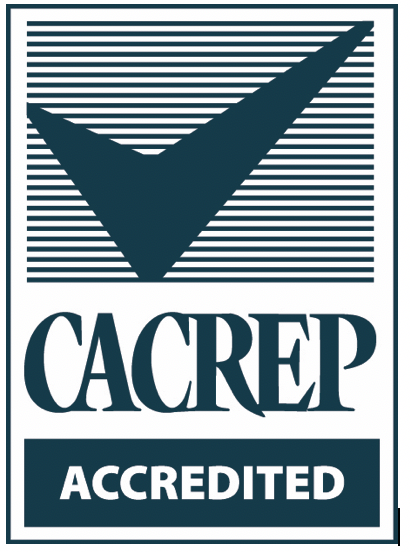 ---
State Authorization & Licensure
If you plan to complete a University of Kentucky online program while living outside of Kentucky, you should check the Out-of-State Students page to determine if the University of Kentucky is authorized to provide this program in your state of residence. If you plan to use the degree to seek licensure, you should also determine if the degree meets the educational requirements for licensure in your state.