THE MSW @ UK:   Advance your career while enacting positive change! The University of Kentucky's Master of Social Work program combines a world-class practitioner faculty, an engaging curriculum, flexible degree pathways and unique concentration areas—all designed to help you pursue your passion.
Program Summary
Fall 2022
Application Dates:
07/29/2022
Career Opportunities in Social Work
YOU can make a difference!​
Administration
Adoption
Advocacy
Child Welfare
Community Outreach
Counseling
Criminal Justice
Developmental Disabilities
Education and Schools
Foster Care
Immigrants and Refugees
International Social WorkIntimate Partner Violence
Medical Social Worker
Mental Health Case Worker
Non-Profit Organizations
Public Health Outreach
School Social Work
Substance Abuse
Poverty
Public Policy
Therapy
Veterans and Military Families
At UK we believe in helping each student find the right pathway to professional success. Our highly dedicated faculty and staff are here to challenge and inspire, guide and assist you throughout your graduate student career. We are committed to your success, both as students in our Master in Social Work program and as professional social work practitioners in whatever arena you may choose to practice.
Discover how the online Master of Social Work (MSW) from the University of Kentucky can set you up for success. Request more information or speak with one of our Admissions Counselors at (833) 358-1721.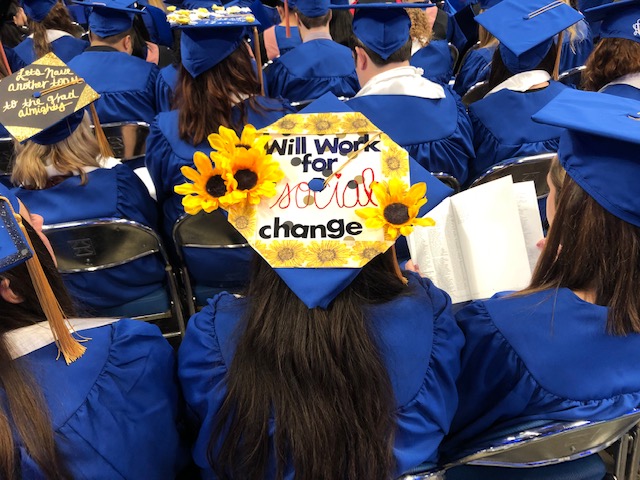 The uniqueness of social work's commitment to understanding the interface between the individual and his/her/their environment means that your course of study will provide you with the knowledge, skills, and competencies you need to be a change agent in your chosen area of practice.
HOW TO APPLY
Please note that the admission procedures are the SAME for both the regular standing and the advanced standing programs. The admissions process requires the College of Social Work and the Graduate School both review your application and you must be accepted by both. This entails:
(1) The College's Admissions Committee reviews your application materials and then forwards a recommendation to the Graduate School.
(2) The Graduate School makes an independent determination based largely upon your transcripts.
(3) The College of Social Work and the Graduate School will email separate letters after your application has been evaluated.

APPLICATION INFORMATION:
All applications for graduate study at the University of Kentucky Graduate School must be submitted online through ApplyYourself. You will need to keep your USERNAME and PASSWORD if you wish to return to continue an unfinished application or review a completed one.
Access the Graduate School Application here.

In order to complete the application, you will need to upload the following five items:
1. Transcripts:
You will be asked to upload copies of transcripts (unofficial is fine) from all higher education institutions attended and, in the case of domestic students, to self-report cumulative GPA's for each institution. If you are offered admission and decide to enroll you will then be required to submit official transcripts to the Graduate School.
NOTE: no GRE is required.
2. Letters of Recommendation:
The MSW Program at the University of Kentucky requires applicants to provide two references. These references must be obtained from individuals in the following categories:
Professor
Professional Social Worker/Field Instructor
Work or Volunteer Supervisor
Please exclude personal, pastoral and relative references. If you graduated within the past 5 years you must provide at least one academic reference which can include a former instructor, your field supervisor or advisor.
As part of the online application you will be asked to supply email contact information for your two references. Once your application has been submitted, an automated email will be generated for each person identified and their recommendations will be submitted directly to us. You can check back into your application at any time to see who has submitted a recommendation.
3. Personal Statement
Your statement should be approximately four pages in length, double-spaced, and the following topics must be addressed within the narrative:
Motivation for social service, social work education, and a career in the profession: State your reasons for wanting to pursue an MSW degree. Why are you applying to the University of Kentucky College of Social Work? What are your social service interests and career goals?
Personal life experiences and relevant events: Briefly describe your personal history as it relates to your interest in the profession of social work. What do you consider to be your particular strengths, skills and abilities that will contribute to your success in this field?
Capacities for professional social work education: Briefly describe your professional, volunteer and/or educational history as it relates to your capacity for success in graduate study in the field of social work. What characteristics, circumstances, or challenges could serve to enhance or limit your capacity to pursue graduate level education in the field of social work?
4. Ethical Dilemma Essay
In 250 words or less, describe an ethical dilemma you encountered in either your professional or personal past. Identify and define the ethical problem, the parties involved, the values you relied upon to make your decisions, and how the dilemma was resolved. Explain how the outcome has affected you and any lessons you learned.
5. Personal Résumé – include work and volunteer experience.
If you have questions about your ability to begin the program please contact an MSW advisor at swgraduate@uky.edu before applying to the Graduate School.
Application Deadlines:
Fall Semester Start:
Priority Deadline: June 1st
Deadline: July 15th
Spring Semester Start:
Priority Deadline: November 1st
Deadline: December 1st
Summer Semester Start:
Deadline: April 1st
Any advanced standing students intending to start a field practicum in their first fall or spring semester should plan to apply by the priority deadline. Curriculum models can be found here.
---
State Authorization & Licensure
If you plan to complete a University of Kentucky online program while living outside of Kentucky, you should check the Out-of-State Students page to determine if the University of Kentucky is authorized to provide this program in your state of residence. If you plan to use the degree to seek licensure, you should also determine if the degree meets the educational requirements for licensure in your state.