The Exercise Science program equips students with a wide variety of skills and backgrounds to support a multitude of sport and fitness careers. 
Careers
Grow Your Future
This degree is appropriate for students interested in personal training, sports administration/management, sport leadership, exercise physiology, biomechanics, strength and conditioning, athletic coaching, and fitness specialties. Upon completion, a number of students apply and are accepted into the following professional schools: physician assistant, dental, medical, pharmacy, and physical therapy.
Career Opportunities in Exercise Science
Personal Training
Sports Management
Sports Leadership
Exercise Physiology
Biomechanics
Strength & Conditioning
Coaching
Fitness
Physician Assistant
Physical Therapy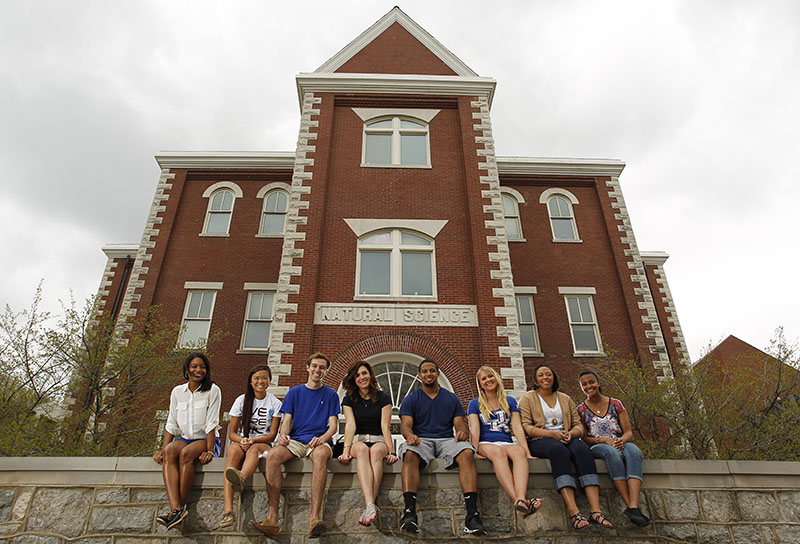 At UK, you will find a College of Education rich in tradition and focused on innovation. Each of our graduates has a unique story to tell and continues to Inquire, Innovate and Inspire.
What You'll Study
The kinesiology program ensures an understanding of and knowledge about the structure of physical education through the content courses of anatomy, physiology, kinesiology, exercise physiology, and nutrition. Application of this knowledge is demonstrated in physical education to ensure discipline knowledge for teaching.
---
The B.S. in Kinesiology requires completion of: (1) the UK Core requirements; (2) specified course work in Program Related Studies and Professional Education; and (3) one of the kinesiology plans. All kinesiology students are encouraged to complete Plan 1, which includes majors in kinesiology and health promotion, so that on graduating they will be qualified to pursue state teaching certification in physical education and health, grades P-12. In addition, students who choose to major in either kinesiology or health promotion only, must pick up a university-approved minor, and are only certified to teach in the single discipline selected.
---
Imagine Your Future
Physician Assistants
Physician assistants, also known as PAs, practice medicine on teams with physicians, surgeons, and other healthcare workers. They examine, diagnose, and treat patients.



Source: Bureau of Labor Statistics | Click the link for more info.
Median Salary
$95,820
per year in 2017
Number of Jobs
94,400
in 2017
10 Year Job Outlook
28,700
new jobs (average)
Work Environment
Physician assistants work in physicians' offices, hospitals, and other healthcare settings. Most work full time.
Source: Bureau of Labor Statistics
Read More
Similar Occupations
Source: Bureau of Labor Statistics
Nurse Anesthetists, Nurse Midwives, and Nurse Practitioners
Occupational Therapists
Physical Therapists
Physicians and Surgeons
Registered Nurses
Speech-Language Pathologists
---
Enhancing Your Time at UK
There are countless ways to "see blue." on campus, but the best way to maximize your journey at the University of Kentucky is by engaging in an Education Abroad opportunity.
This will allow you to gain a global perspective and enhance future employability. As you take the first step towards investing in your future, we encourage you to take advantage of all the opportunities UK has to offer. Take a look at some of the options UK Education Abroad & Exchanges office suggests to complement your major! #SeeBlueAbroad
View Major Advising Page
---