As the only helping profession that emphasizes both human well-being and social justice, social workers strive to empower others to make the changes they desire in their lives and advocate to bring about social change on both individual and community levels. Social workers help communities provide maximum equality of opportunity for all; help vulnerable individuals learn to cope more effectively with their problems and needs; and seek continually to strengthen and improve the institutional systems responsible for education, justice, health, business, labor, and welfare, so that people are better served. Social workers impact all walks of life--from those who work with and advocate for the elderly, to those who work in schools with young learners.
Career Opportunities in Social Work
YOU can make a difference!
Administration
Adoption
Advocacy
Child Welfare
Community Outreach
Counselor
Criminal Justice
Developmental Disabilities
Education
Foster Care
Gerontology
Immigrants and Refugees
International Social Work
Intimate Partner Violence
Medical Social Worker
Mental Health Case Worker
Non-Profit Organizations
Public Health Outreach
School Social Worker
Substance Abuse
Poverty
Public Policy
Veterans and Military Families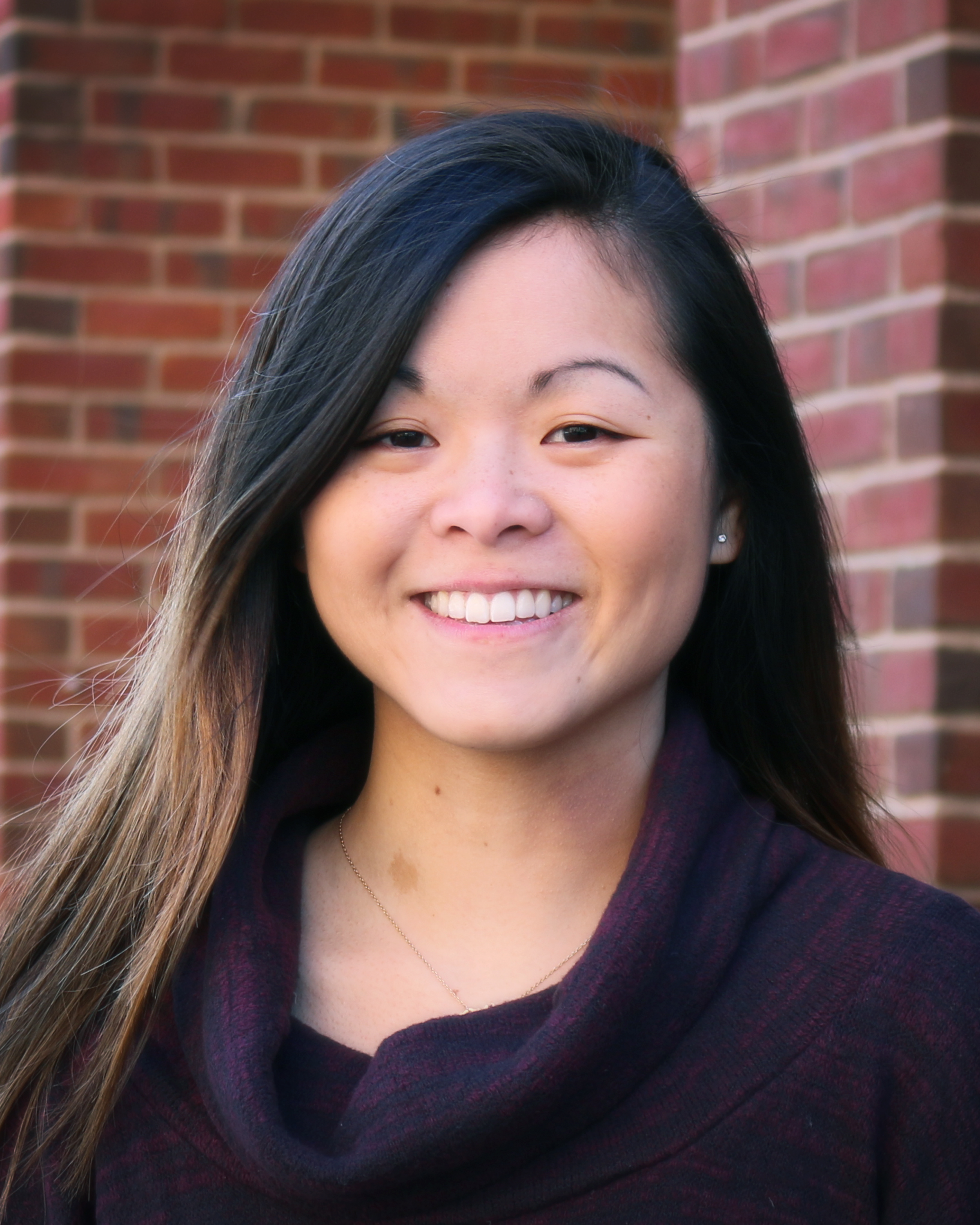 My first practicum was with CASA (Court Appointed Special Advocate), which represents children who have been abused or neglected. This really sparked my interest in the criminal justice system and led me to add a minor in political science. After I graduate I hope to get my MSW or go to law school. I think the great thing about social work is that there are so many different career options.
BASW Student, Class of 2018
Current Curriculum Information
Access Major Template
source: myUK: GPS
Click to toggle each Academic Year. Click each course for more information.
Freshman Year
Fall Semester
SW 124 - INTRODUCTION TO SOCIAL SERVICES

3

Introduction to soical welfare concepts and philosophies. Examination of the profession of social work and its philosophy and value commitments within social welfare. Public and private service delivery systems will be studied. Required of social work majors and recommended it be taken the first year.

ANT 160 - CULTURAL DIVERSITY IN THE MODERN WORLD

3

Directed at non-majors, this course is intended to introduce the student to the diversity of human cultural experience in the contemporary world. Goals of the course include gaining an appreciation for the common humanity and uniqueness of all cultures; to gain a sensitivity toward stereotypes and ethnocentrism, and to understand the distinctions between "race," ethnicity and racism. The course features extended descriptions of the cultural dynamics of the culture(s) with which the instructor has worked.

UK Core - Comp. & Comm. I

3

MA 109 or MA 111

3

UK Core - Humanities

3

UK 101 - ACADEMIC ORIENTATION

1

This course is designed to assist undergraduates in adjusting to the academic life of the University. Through lectures, discussions, exercises, and out-of-class assignments, UK 101 helps first-year students: articulate the purpose and nature of a college education at a research university; articulate UK's expectations of its students; gain an appreciation of the University's mission, history, and traditions; develop skills for achieving academic success such as study strategies and library research skills; increase awareness and use of campus resources; reflect on personal and social issues that first-year students often face in a college environment; become involved in the total life of the University; and form beneficial relationships with students, faculty, and staff.
Spring Semester
BIO 103 - BASIC IDEAS OF BIOLOGY

3

Introductory biology. Discussion topics are those relevant to both plants and animals-- cell structure and function, molecules important to living things, metabolism, heredity, environment. Not for life science majors.

PSY 100 - INTRODUCTION TO PSYCHOLOGY

4

An introduction to the study of behavior covering theories, methods and findings of research in major areas of psychology. Topics covered will include the biological foundations of behavior; learning, perception, motivation, personality; developmental, abnormal, and social behavior; and methods of assessment. This course is a prerequisite to a significant number of courses in this and related areas of study. Lecture, three hours; laboratory/discussion, two hours.

SW 222 - DEVELOPMENT OF SOCIAL WELFARE

3

Study of the cultural traditions, value orientations, and political and economic forces which have contributed to the emergence of present social welfare policies and systems in the United States. Required of social work majors and open to all others.

UK Core - Comp. & Comm. II

3

Free Elective

3
Sophomore Year
Fall Semester
PS 101 - AMERICAN GOVERNMENT

3

A survey of national government and the political process in the United States, with emphasis on the Constitution, the President, Congress, and the judicial system.

ECO 101 or ECO 201

3

300-500 level Social Science Elective

3

SOC 101 - INTRODUCTION TO SOCIOLOGY

3

Introduction to the concepts and methods of sociology. Topics shall include socialization; group processes, social inequalities; social institutions; and social change. This course or its equivalent Sociology courses. Students may not receive credit for both this course and RSO 102.

Free Elective

3
Spring Semester
SW 325 or 300-500 level Soc Sci Elective

3

PHI 120 - THE ART OF THINKING: AN INTRODUCTION TO LOGIC

3

A course which treats argumentation, syllogistic, and sentential logic. The focus will be on the use of formal methods in the construction and criticism of actual arguments, the aim being to inculcate standards of good reasoning, e.g., clarity, consistency and validity. Credit is not given to students who already have credit for PHI 320.

UK Core - Arts and Creativity

3

STA 210 - MAKING SENSE OF UNCERTAINTY: AN INTRODUCTION TO STATISTICAL REASONING

3

The goal of this course is to help students develop or refine their statistical literacy skills. Both the informal activity of human inference arising from statistical constructs, as well as the moral formal perspectives on statistical inference found in confidence intervals and hypothesis tests are studied. Throughout, the emphasis is on understanding what distinguishes good and bad inferential reasoning in the practical world around us.

Free Elective

3
Junior Year
Fall Semester
SW 300 - SOCIAL WORK PRACTICE I

4

An introduction to generalist social work practice theory, a study of skills in professional practice with individuals and families, and an examination of social work functions in the direct delivery of social services. Special attention is paid to the NASW Code of Ethics and to the social worker's obligations towards populations-at-risk. Class includes four hours per week of laboratory in health or welfare settings, and three lecture hours.

SW 421 - HUMAN BEHAVIOR AN DTHE SOCIAL ENVIRONMENT I

3

This foundation course is the first of a two part social work major course sequence that utilizes life perspective and other theories as tools for understanding human behavior and its development acrosss the lifespan. A "person in the environment" focus is utilized as students explore the interrelatedness of biological, social, cultural, psychological, and environmental factors in human behavior and its ongoing development. Particular attention will be given to exploring the impact of racism, sexism, ethnocentrism, classism, and homophobia on human behavior across the life journey.

SW 430 - SOCIAL WELFARE POLICY: THEORY AND IMPLEMENTATION

3

The study and demonstration of different analytic models utilized in analysis of social welfare policy. The course also introduces content in the areas of organizational theory, management tools necessary to the understanding of implementation and evaluation of social welfare policy.

300-500 level Social Science Elective

3

Free Elective

3
Spring Semester
SW 350 - SOCIAL WORK PRACTICE II: SURVEY OF GROUPS

3

This course introduces students to the place of group work in professional social work practice. Examined are the basic knowledge, specific rules, strategies, and skills when working with groups of vulnerable populations. This course assists students in recognizing the efficacy of practice with groups of different types that fulfill diverse purposes and are conducted in a variety of community and organizational settings. It introduces students to group dynamics, development, and techniques needed to be a succsesful group leader.

SW 422 - HUMAN BEHAVIOR & THE SOCIAL ENVIRONMENT II

3

This foundation course is the second in the sequence of two social work courses that focus on theory as a tool for understanding human behavior on multiple interacting levels, including: individual, family, small group, organization, community, and society. The course will explore the interrelatedness of biological, social, cultural, psychological, and environmental factors in human behavior and development. Particular attention will be given to exploring the impact of racism, sexism, ethnocentrism, classism, and homophobia on human behavior at each level.

SW 435 - Foundations of Professional Ethics in Social Work

3

This course introduces students to the fundamentals of ethical decision making in generalist professional social work practice. The major philosophical formulations that underlie ethics and relevant concepts derived from these formulations are highlighted as in the development of ethical reasoning and decision-making skills in dealing with moral problems and dilemmas that arise in entry-level social work practice.

SW 444 - EDUCATIONAL PRACTICUM I

5

Introduction to social work practicum under faculty direction in a Teaching-Learning Center. Students will begin to apply knowledge from prerequisite (and concurrent) courses in experiences which utilize social work practice skills with emphasis on individuals, families, and small groups, toward the goals of prevention, restoration, and enhancement of social functioning.
Senior Year
Fall Semester
SW 400 - SOCIAL WORK PRACTICE III

4

Emphasizing an ecological and systems framework, the course explores theories and practice approaches appropriate for work with groups, organizations, and community systems. The impact of discrimination and oppression on populations-at-risk is discussed, along with problem-solving and interventive strategies. The ethical and legal strategies of the generalist practitioner are studied.

SW 450 - SOCIAL WORK RESEARCH

4

An introductory study and application of the process of research in building social work knowledge and developing effective social work practices.

SW 460 - UNDERSTANDING BEHAVIOR FROM A SOCIO-CULTURAL PERSPECTIVE: THEORIES OF PSYCHOPATHOLOGY

4

Problematic behavior is discussed employing a social work perspective. Students are introduced to a bio-psycho-socio-cultural assesment model and the DSM IV-TR criteria for mental health disorders. Students learn to respect the person in his or her environment and not to categorize them by their problems or diagnosis. Risk/resiliency and strengths perspectives are utilized to understand mental disorders within a scio- cultural context. Emphasis is placed on understanding how theoretical models explain psychopathology and inform interventions in social work practice.

300-500 level Social Science Elective

3
Spring Semester
SW 445 - EDUCATIONAL PRACTICUM II

8

This course continues the process of social work practicum under faculty direction in a Teaching- Learning Center. Students will continue to apply knowledge from prerequisite and concurrent courses in experiences which utilize social work practice skills with individuals, families, and small groups as well as with organizations and communities toward the goals of prevention, restoration and enhancement of social functioning.

SW 470 - SENIOR SEMINAR

3

An integrative professional seminar for senior majors in social work, usually taken in the last semester of course work. Social work issues of an educational, professional and practice nature are examined. This course is a Graduation Composition and Communication Requirement (GCCR) course in certain programs, and hence is not likely to be eligible for automatic transfer credit to UK.

Free Elective

3