There are currently more than six million children in the United States that qualify for Special Education services. These students require specialized, evidence-based instruction. There is a national and state shortage for special education teachers. The Special Education program will prepare pre-service teachers to use these specialized, evidence-based instructional skills to teach students with mild, moderate, and severe disabilities in preschool thru 12th grade. This program prepares teachers to meet the needs of many classrooms where these students are taught together. Students who graduate from this program will receive certification in both Learning and Behavior Disorders and Moderate and Severe Disabilities.
Careers
Grow Your Future
The B.S. in Special Education prepares students to become special education teachers.
Career opportunities in Special Education
Special Education Teacher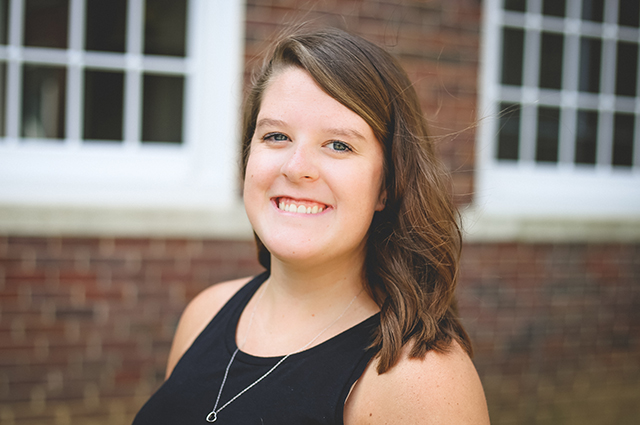 "The College of Education and the University of Kentucky have thoroughly prepared me not only to be a Special Education teacher, but also to always fight for my student's rights and use education to change lives." - Meredith (2017, Special Education)
What You'll Study
The Bachelor of Science in Special Education is an on-campus only degree program that prepares candidates to teach students in Kindergarten to 12th grade with low incidence disabilities. The B.S. will provide opportunities for undergraduate students to work within elementary, middle, and high schools serving students with MSD.
The program will focus on preparing candidates to teach children and youth from 5 years of age through 21 years of age. This may include students with moderate to severe intellectual disability, severe autism, or significant physical and sensory disabilities that impair functioning across domains.
---
The B.S. in Education program in Special Education requires completion of: (1) the UK Core requirements; (2) specified course work in Related Studies and Professional Education; and (3) specified course work in the special education."
---
Curriculum Information
Check back soon for updated information about curriculum!
---
Enhancing Your Time at UK
There are countless ways to "see blue." on campus, but the best way to maximize your journey at the University of Kentucky is by engaging in an Education Abroad opportunity.
This will allow you to gain a global perspective and enhance future employability. As you take the first step towards investing in your future, we encourage you to take advantage of all the opportunities UK has to offer. Take a look at some of the options UK Education Abroad & Exchanges office suggests to complement your major! #SeeBlueAbroad
View Major Advising Page
---