E. Britt Brockman, MD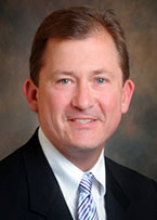 Offices/Positions Held on the Board:
Chair, University Health Care Committee; Member, Executive Committee; and Member, Investment Committee.
Term:
July 3, 2008

to

September 3, 2020
July 1, 2021

to

June 30, 2027
E. Britt Brockman, MD served as managing partner of John-Kenyon Eye Center, one of Kentuckiana's largest providers of medical and surgical eye care, for 15 years.  He was also a partner in the NovaMed Ambulatory Surgery Center during the same period until May 2018, when he sold both entities in a private equity deal.  He holds a Bachelor of Science degree in Pharmacy from the University of Kentucky, a Doctor of Medicine degree from the University of Louisville, and is board certified in Ophthalmology, having served a residency at Louisiana State University in New Orleans. In 2008, 2009 and 2010, he received the Louisville Business First Award for outstanding leadership in health care. 
He has served as President of the Board of Trustees of Adath Jeshurun Synagogue, Walden School, and Eliahu Academy Jewish Day School. He has served on numerous other boards including the Jewish Federation of Louisville, Kentucky Health Care Policy Board, the University of Kentucky Board of Trustees as the Student Government President (1981-82), and the UK Athletic Association Board of Directors as student representative (1980-81). 
Dr. Brockman has been a member of the UK Board of Trustees since 2008 and chaired the Board of Trustees and Executive Committee from 2010 - 2014 and again from 2015 - 2019.   
His first term, he led the search for our next President, which resulted in the successful hiring of our twelfth President, Eli Capilouto.