Lee X. Blonder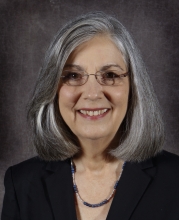 Offices/Positions Held on the Board:
Member, Academic and Student Affairs Committee; Member, Finance Committee; Member, Human Resources and University Relations Committee.
Term:
June 24, 2016

to

June 30, 2019
July 1, 2019

to

June 30, 2022
Dr. Lee X. Blonder came to the University of Kentucky in 1989 after completing a Bachelor's Degree in Fine Arts from Bard College, a Master's in Creative Art from Hunter College, a Ph.D. in Anthropology from the University of Pennsylvania, and a postdoctoral fellowship in Behavioral Neurology at the University of Florida.
Dr. Blonder was appointed to the faculty in the Department of Behavioral Science, a multidisciplinary basic science department in the College of Medicine. She is also a faculty member in the Sanders-Brown Center on Aging. Dr. Blonder is now a Professor of Behavioral Science, with joint appointments in the Departments of Neurology (College of Medicine) and Anthropology (College of Arts and Sciences).
Her research has focused on the neural substrates of cognitive and emotional processing in healthy volunteers and patients with stroke and Parkinson's disease. Dr. Blonder has also collaborated with colleagues in the Magnetic Resonance Imaging and Spectroscopy Center at UK to study cognitive and emotional processing using functional and structural Magnetic Resonance Imaging. Her research has been funded by the National Science Foundation and the National Institutes of Health. She participates in the education of medical students, graduate students, and undergraduates and has been active in University faculty governance. She has served on the College of Medicine Faculty Council, the University Senate, and the University Senate Council at the University of Kentucky. She served as UK University Senate Council Chair from 2012-2014. She is currently serving her second term on the Board.