Who are Entrepreneurs? Why Do We Need Them?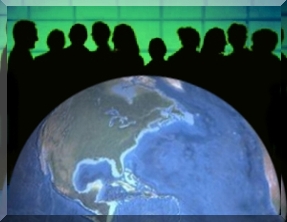 Entrepreneurs are innovators who assume the risk of organizing and operating a business or non-profit venture. Entrepreneurs question the status quo; they recognize opportunities for addressing needs, problems and wants that others may not see. They are the backbone of every community's economy. It is estimated that 44 percent of new jobs in the U.S. are generated by startup firms with only a few employees. These firms create about 70/% of new economic growth in the nation.
Small business income in Kentucky approached $8 billion in 2003. These small firms employed 50.3% of the state's non-farm private workforce. As the Small Business Administration noted we are moving into an "entrepreneurial age." If current trends continue it has been estimated that one out of every four rural citizens will be self-employed by 2015.
Entrepreneurs add to the quality of local life through improved goods and services. They generate new income for themselves and others and tend to be loyal to the communities in which they start their firms. They often become civic leaders and donate services and money to their community.
These are some of the reasons why Kentucky communities may be shifting their economic development resources from an exclusive focus on industrial recruitment to a more balanced portfolio to create more entrepreneurs, build better skilled entrepreneurs and more competitive and productive small businesses. Communities can strengthen their entrepreneurial culture and behavior.
Why Is An Entrepreneurial Culture Important?
A 2003 Kentucky Entrepreneurial Coaches Institute study assessed the state of entrepreneurship in Northeastern Kentucky. While it recognized the strength of support services for entrepreneurs, it found there was limited local support and recognition of the importance of entrepreneurs in the local economy.
Think of your community as an entrepreneurial venture. Entrepreneurs are innovators who transform ideas into something that people value or need. Entrepreneurial-friendly communities appeal to creative individuals. They nurture creativity through the arts, honor diversity, promote a healthy civic life and celebrate their cultural uniqueness. A strong entrepreneurial culture provides a setting in which an entrepreneur is more likely to emerge and stay. Entrepreneurial friendly settings take a systems approach to entrepreneurship; they connect the dots. They link entrepreneurs with investors, technical assistance provides and others. They integrate entrepreneurship into youth education, leadership development, faith life, philanthropy and other aspects of community life. An entrepreneurial friendly community has entrepreneurial leaders, advocates and coaches who make it easier for small businesses to start and succeed.