Timothy Robert Auch (1947-2014)
Timothy R. Auch, born in 1947, businessman and entrepreneur, died on August 6, 2014 of cancer in Lebanon, Kentucky.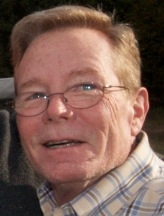 Tim, the son of Walter Edward and Cynthia Murphy Auch, was raised in Greenwich, CT and Grosse Pointe, MI.
He was a graduate of the Brunswick School, Class of 1966, and Providence College, Class of 1971. Mr. Auch worked in executive positions with Georgia Pacific, Lilly Tulip and Toyoda Gosei.
Tim founded and owned Serenity Farms in Raywick, Kentucky. He was a proud graduate of the Kentucky Entrepreneurial Coaches Institute. He, then, often brought would-be entrepreneurs to his farm for educational purposes.
Commissioned a Kentucky Colonel, Tim was honored for his pioneering work with the state's alpaca industry. He thoroughly enjoyed western art, music and golf.
His wife, Kathleen Nolan Auch, predeceased him. He is survived by his brothers Walter E. Auch, Jr. (Lynne) of Greenwich, CT and Terrance H. Auch of Chicago; stepdaughter Jennifer Lupinacci (Thomas) of Stamford, CT; step granddaughters Elizabeth, Abigail and Charlotte; nephew Walter E. "Ted" Auch III (Julia) of Cleveland Heights, Ohio; niece Catharine A. Watson (Matthew) of Stamford, CT and two great nephews, Jack Watson and Michael Auch. He was dearly loved. His sense of humor and sweet and gentle nature will be missed by all who knew him.
A memorial service will be held at the family's summer home on Crystal Lake, MI.
The family requests that memorial gifts be made in Tim's name to:
Kentucky Entrepreneurial Coaches Institute
c/c Ronald J. Hustedde, Ph.d
Director
500 Garrigus Building
University of Kentucky
Lexington, KY
40546-0215
EWS AND ANNOUNCEMENTS
---
2010 EIEA recipient in Not-For-Profit Category.
---
EIEA recipient Dr. Ron Hustedde of Lexington
---
Excellence in Entrepreneurship Award Nomination
---
South Central KY Class IV Entrepreneurial Coaches are Certified. Connect with a coach in your community.
---
South Central KY Class IV Biographies