Who We Are
The team of investigators and key personnel assembled for the Southeast Center includes a collection of researchers, practitioners and staff associates from a number of different backgrounds, but with a unified interest in improving the worker health and safety of, farmers, loggers and fishers and their families in the agriculture, forestry and fishing occupations.
Center Director
Dr. Wayne Sanderson brings supervisory, administrative, research, and teaching experience as the Director of the Southeast Center for Agricultural Health and Injury Prevention (SCAHIP). He is currently a Professor in the Department of Epidemiology at the University of Kentucky, College of Public Health. He is also the Director of the Central Appalachian Regional Education Research Center (CARERC), which provides graduate and continuing education and enhances the research skills of students and professionals in the occupational health and safety field. His role with these centers and his research focus is on occupational and environmental exposure assessment and associations with disease risks, with a particular focus on agricultural health and safety. For 37 years, he has designed and led research studies on occupational/environmental exposure risk and disease causation and prevention. Dr. Sanderson also grew up on a family farm in Western Kentucky.
---
Deputy Center Director
Dr. Joan Mazur's involvement focuses on the application of her extensive expertise in the integration of important agricultural health and safety materials into required state content in public school high school classrooms, where youth at the highest risk for agricultural injury are daily learning from their teachers. For the CROPS project, she is the lead curriculum designer, drawing on her 20-year record of federally funded instructional development, evaluation and research. Specifically, in this new project she will be regularly evaluating and refining CROPS curriculum and providing professional development training to participants in agricultural education programs from engaged states in the southeast region.
---
Center Evaluator
Dr. Richard Ingram has the theoretical knowledge and practical experience necessary to serve as the project evaluator for SCAHIP. He received graduate-level instruction on the theoretical underpinnings of and practical application of evaluation techniques while pursuing his Dr.P.H. He now teaches a graduate seminar on evaluation in the University of Kentucky College of Public Health. This class is an applied class, and each year he supervises students while they perform a program evaluation in a real-world setting. He currently serves as the SCAHIP project evaluator, and served as the project evaluator for the Campaign for a Cervical Cancer Free Kentucky from January 2012 to March 2013, when funding was terminated for the project. His other relevant evaluation experience includes employment by the Public Health Accreditation Board (PHAB) as a Research and Evaluation Associate from November 2010 to January 2012, and service on the PHAB Research and Evaluation Committee from January 2012 to January 2013.
---
Center Outreach Coordinator
Dr. Mark Swanson's current research focuses on the food system, incorporating the production, distribution, and consumption of food. His interest in the food environment led to several NIH-funded studies of Farm-to-School programs, examining how both changes in the availability of fresh, healthy, locally-grown foods and the social connections between farm producers and schoolchildren impact cafeteria consumption. As part of these projects, he has worked closely with agricultural producers. His current grant from NIMHD, while not directly engaging with farmers, involves using a variety of media and other outreach avenues to communicate project messages to a rural Appalachian population.
        His collective experience has deepened his understanding of rural households and communities, an understanding which shapes his role as PI of the Outreach Core of SCAHIP. This understanding of how rural households and communities communicate, interact, acquire knowledge, and share information will be invaluable in leading outreach activities. Topically, his work with farmers who market their produce through farmers markets, farm to school projects, and other forms of nontraditional marketing will inform his leadership of this project's outreach to nontraditional, small-scale farms involved in "alternative" agricultural markets and approaches.
---
Data Analyst / Epidemiologist
---
Research Project Manager
As the Research Coordinator for SCAHIP, Christin is the financial manager and logistical advisor for SCAHIP and coordinates, manages, and monitors center-wide budgets and works with the Director and PIs to fulfill center objectives. As part of this role, she is the liaison to the University of Kentucky's Sponsored Projects, and assures compliance to the university's Cost Accounting Standards. She works with the Director and Deputy Director to coordinate long-term planning and create timelines for SCAHIP, and has the opportunity to work with many colleges within the University of Kentucky as well as collaborate with external institutions. Along with this role, she is also the Research Coordinator for the NIOSH-funded CARERC (Central Appalachian Region Educational Research Center). This allows her to have a relationship with the ERC trainees, and connect them with agricultural research within SCAHIP, which benefits both the trainees and the research within SCAHIP. Her experience working in both centers as well as working with different financial institutions in varied capacities gives her a spectra of experience to pull from while monitoring, maintaining, and analyzing SCAHIP activities.
---
Event Coordinator
---
Program Coordinator
---
Principal Investigator - Cost Effective Rollover Protective Structure (CROPS) Project
Dr. Stacy Vincent's focus of work in agricultural education is within the realm of multiculturalism and underserved, at-risk youth. More specifically, he seeks understanding of how particular teachers and community groups respond to underserved populations. This particular area of interest allowed him to find a particular niche in a NIOSH-funded grant entitled, "The Economics of Prevention II: Expanding Impact and Extending Significance". This grant allowed him to begin examining the cultural dynamic among youth and the attitudes these various cultural groups have toward the prevention of farm safety issues. In addition, he began to explore the dynamic of rural, poverty-stricken youth in relation to farm injury and fatality, primarily tractor rollover. Thus, leading to a variety of feasibility studies funded by SCAHIP. His interest in these feasibility studies has a variety of objectives: 1) To assist underserved youth and resource-depleted communities; 2) To broadcast the results of our work among scholars throughout the United States in order to encourage better practices; and 3) To explore a diverse method of transferring curriculum and information to as many people as possible. As a result, his work has been published in national peer-reviewed journals; discussed at teacher conferences in four different states; presented at three different research conferences; networked with one state department of agriculture and three commodity organizations; and requested for insight at three land-grant universities and at the American Career and Technical Education Conference.
        Dr. Vincent was raised on a family farm in rural Edmonson County, Kentucky, located on the western border of the Appalachian region and often noted as one of the poorest counties in the Commonwealth. While living, working, and managing the family farm, he observed numerous safety concerns and brought these perspectives and motivations to his work with rural, poorer, and underserved farmers. Following the completion of his undergraduate degree, he began teaching agricultural mechanical education in Bardstown, Kentucky. During seven years of teaching, he witnessed a variety of poorly handled farm safety situations, which led him to teach a tractor safety unit to all of his students, implementing a farm safety day in the county, and collaborating with the University of Kentucky as a pilot location on a farm safety curriculum. Now, as an associate professor, he seeks the best practices to educate students who embrace the cultural upbringings of rural life with a purpose of instilling a safety first mindset.
---
Co-Principal Investigator CROPS Project
As a communication scholar with a focus on the effects of computer-mediated communications in the context of personal and public health, Dr. Kang Namkoong specializes in eHealth intervention research, social media campaigns, and quantitative methods, particularly computer-aided content analysis and social network analysis — two key computational social science techniques. He worked for more than three years for Center of Excellence in Cancer Communication Research (CECCR) at University of Wisconsin-Madison as a research assistant, taking a key role in data analysis as well as management. Since joining the University of Kentucky as an assistant professor in 2012, he has headed a field experiment focused on social media campaign effects as PI. Currently, he is involved in two research projects as a co-investigator. One is "Integration of the Cost-Effective RollOver Protective System (CROPS) Construction & Installations into High School Agriculture Mechanics Classes." The other is "Supporting the Health of Kentucky SNAP-Ed Participants through Engagement in Reshaping Local Policy, Systems and the Environment." His major theoretical and analytical work centers on combining detailed quantitative coding of individuals' message expression and reception in social media and using these indicators within structured equation modeling procedures to predict consequential health outcomes. Dr. Namkoong is current an associate professor at the University of Maryland College of Agriculture, but continues to be a strong collaborative partner on the SCAHIP CROPS work.
        His prior research funding and publication record, experience with the development of instrumentation and quantitative analyses of large social media datasets, demonstrates his ability to substantively contribute to the research aims of this project. All of his social networking and communications research has been engaged as part of a collaborative research team over multiple years of funded project work. Moreover, his program of research has targeted Appalachian populations in rural communities that are a key focus of SCAHIP.
---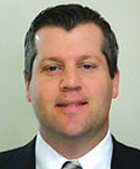 Principal Investigator - Timber Safe
Dr. Mark Fullen is an Associate Professor at West Virginia University Safety and Health Extension and an affiliate faculty member of the WVU Injury Control Research Center, WVU School of Public Health. He holds a Doctorate in Technology Education from West Virginia University and a Masters in Occupational Safety and Health and Industrial Hygiene from Murray State University. He has more than 20 years of practical field and academic occupational safety and health experience. He has conducted applied intervention and field (case study) research in the areas of traumatic injury reduction in construction, logging, and development, and use of mobile technology to collect fall and electrical hazard data, and utilizing new training methods to educate to hard-to-reach workers and owners. Much of his research and teaching experience has focused on addressing the problem of falls from height in construction, electrocutions, struck by and caught between hazards. His work more recently includes field research, data collection, and education in the area of nail gun trigger use and logger hazard awareness and risk perception. He has a strong, proven track record of being a trusted change agent within the worker and industry community and can bridge the gap between the field and the university. Previously, he has worked as a safety engineer and safety director for construction companies in the petro-chemical, industrial and bridge construction industries. Working for SCAHIP builds on his previous work of utilizing mobile devices to collect surveillance data on physical hazards on constructions sites.
---
Mira Mirzaian
Undergraduate Independent Study Student
Mira is an undergraduate student at the University of Kentucky working toward a Bachelors of Public Health Degree. Currently working as an independent study student designing and implementing a social media marketing campaign to increase SCAHIP's presence and to disseminate health and safety information.
---