About the University
University of Kentucky – The Commonwealth's Flagship Institution
In February 1865, amid the still smoldering embers of the Civil War, John Bryan Bowman advocated for a public university in Lexington. Though located in the Bluegrass, the Agriculture and Mechanical College of Kentucky University would go on to serve the better interests of the entire Commonwealth. It was a profound idea that a university had the ability to change people's lives through unmatched higher education, innovative research and discovery, and outreach that uplifts and heals communities and the people it serves. Bowman challenged the Commonwealth's flagship institution to be the University for Kentucky.
Today, the University of Kentucky is pioneering new ways to carry out its mission to our students, faculty, staff, alumni and friends, and the people of the Commonwealth of Kentucky.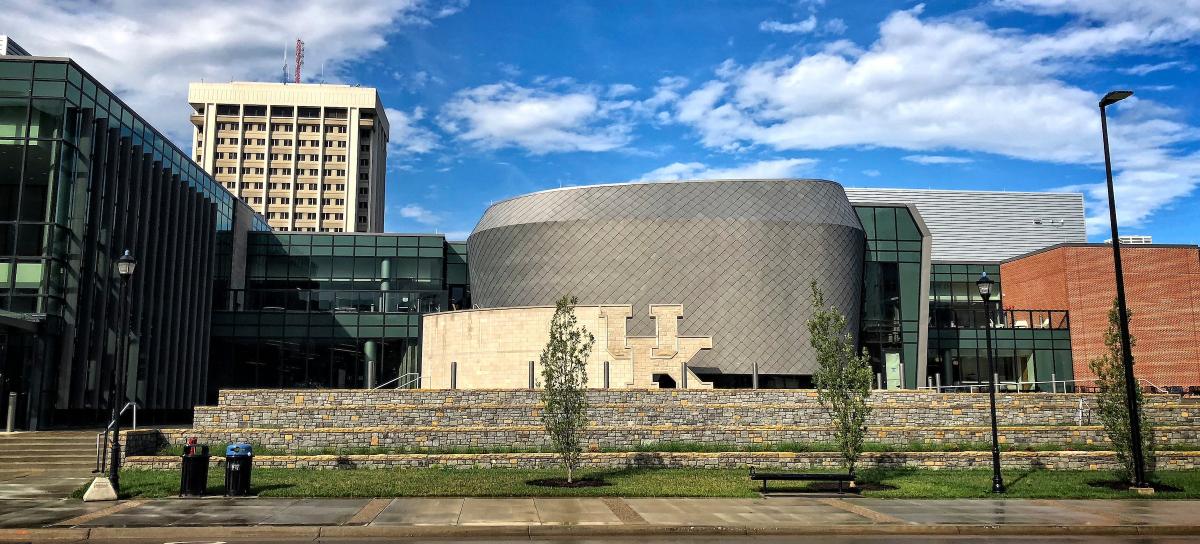 University of Kentucky – The Commonwealth's Flagship Institution
The innovation, creativity, quality teaching, and uplifting service underway at the University of Kentucky touch the lives of people throughout the state, the nation, and the world. This is the covenant we honor through ground-breaking research, community outreach, intellectually rigorous education, and techno- logical advances that contribute to the betterment of the Commonwealth while also fostering a cultural quality of life through our museums, libraries, and special events.
Founded in 1865 as a land-grant institution adjacent to downtown Lexington, UK is nestled in the scenic heart of the beautiful Bluegrass Region of Kentucky. From its early beginnings, with only 190 students and 10 professors, UK's campus now covers more than 918 acres and is home to more than 30,000 students and approximately 13,500 employees, including more than 2,300 full-time faculty, and operates an annual budget of nearly $3.9 billion. UK is one of eight universities in the United States that has colleges of agriculture, engineering, medicine, and pharmacy on a single campus, leading to groundbreaking discoveries and unique interdisciplinary collaboration. The state's flagship University consists of 16 academic and professional colleges where students can choose from more than 200 majors and degree programs at the undergraduate and graduate levels. The colleges are Agriculture, Food, and Environment; Arts and Sciences; Gatton College of Business and Economics; Communication and Information; Dentistry; Design; Education; Engineering; Fine Arts; Health Sciences; Law; Medicine; Nursing; Pharmacy; Public Health; and Social Work. The new Lewis Honors College provides an immersive liberal arts education with the resources of a leading research university. The Graduate School prepares the next generation of business, industry, and academic leaders. Supporting and emboldening our scholarly community is a comprehensive research library system made up of nine facilities, including the world-class William T. Young library.
The student body is diverse, representing more than 100 countries, every state in the nation, and all 120 Kentucky counties. The University continues to attract the best and brightest from Kentucky and beyond. At 25.5, the average ACT score for first-year students is more than four points above the national average. Several hundred students participated in the Governor's Scholars Program or the Governor's School for the Arts; and the University enrolled more than 650 National Merit, National Achievement, and National Hispanic Scholars in the last several years. UK students compete successfully for prestigious scholarships and awards, such as the Fulbright, Astronaut, Truman, Goldwater, Marshall, Udall, and Gates. UK had its 14th Truman Scholar named in 2017-18. Additionally, UK has had 19 Astronaut Scholars, as well as 21 Goldwater Scholars since 1995. For 2017-18, 11 UK students and alumni were awarded the National Science Foundation Graduate Research Fellowship. In the past 10 years, 53 UK students have been awarded Fulbrights.
By focusing on student success; academic excellence; infrastructure growth and improvement; creating opportunities for innovative teaching and learning; fostering a robust research and creative scholarship enterprise; providing life- saving subspecialty care; empowering communities through service and outreach, the University of Kentucky will ensure a new century of promise for the people we impact.
In the last several years, UK has received nearly 100 national rankings for excellence in academics, research, health care, and economic development. U.S. News and World Report ranks several of UK's graduate programs among the nation's best: the Martin School of Public Policy and Administration is ranked fourth in the category of public finance and budgeting, and the College of Pharmacy is ranked sixth. The University of Kentucky earned 28 Top 10 rankings and 50 Top 25 rankings over the last several years.
The College of Arts and Sciences, Department of Hispanic Studies, Department of English, and doctoral program in Clinical Psychology have received top honors for faculty productivity and scholarly activity. The Institute for the Theory and Practice of International Relations named the Patterson School of Diplomacy and International Commerce among the top 20 master's degree programs in international affairs in the world. In the last few years, the College of Public Health (overall) and the Gatton College of Business and Economics, Ph.D. in business administration have been ranked in the Top 25 in their respective fields. In addition, a study published in the Southern Economic Journal ranked the Gatton College of Business and Economics' Department of Economics 19th among public institutions in the U.S., and Gatton's Masters in Accountancy program has among the highest passage rates on the CPA exam. The College of Agriculture, Food, and Environment – the foundation of our land-grant mission – boasts the nation's third largest Cooperative Extension Service, and UK's College of Law has been ranked a top 10 best value law school by National Jurist Magazine.
With its well-manicured landscape and landmark buildings, UK's campus also offers great facilities that advance the scholarship of its students and the research endeavors of its faculty. At the heart of the campus is the iconic William T. Young Library, the most visible of several facilities that comprise UK Libraries. To match the scope, scale, and grandeur of William T. Young Library, the University of Kentucky has recently engaged in an effort to revitalize student living and learning spaces. UK's public/private partnership with EdR has yielded more than 6,800 modern beds and more than 200 active learning spaces in 14 buildings – a $459 million investment made by our partners.
This partnership is part of the $2.3 billion investment in infrastructure to bolster the long-term health and success of the institution. In addition to the aforementioned residential housing projects, UK has invested:
$201 million to renovate and expand the Bill Gatton Student Center and create a modern facility for the campus and community, financed with the support of donors and friends of the institution;
$65 million to renovate and expand the Gatton College of Business and Economics with the support of generous donors and friends;
$110 million in the new Jacobs Academic Science Building that defines cutting-edge, interdisciplinary education and research. UK Athletics funded nearly two-thirds of this modern learning and research space – an unprecedented move in American higher education and NCAA athletics;
$120 million to enhance Kroger Field and $45 million to renovate and expand the Nutter Training and Recruiting Center, financed completely by self-generated revenue from UK Athletics;
$20 million invested in the College of Fine Arts, including a new home for the School of Art and Visual Studies; and
More than $150 million to continue the fit-out of UK HealthCare's Chandler Hospital, financed with clinical revenue.
Building on these campus investments, the University is investing more than $40 million renovation and expansion of the College of Law, and a $265 million multi-disciplinary health science research facility, financed by the state and institution.
Research at the University of Kentucky is a dynamic enterprise encompassing traditional scholarship, the humanities, health care, and emerging fields and technologies. UK's research enterprise received approximately $331.1 million research awards in 2017, resulting in $241 million in state taxes; 3,429 jobs across Kentucky; and $511.3 million in statewide production. In total, faculty-led research has yielded more than 600 worldwide patent assets. UK faculty and staff researchers commercialize their ideas and designs through the business modeling process and into burgeoning small businesses. In addition to attracting venture capital for start-up companies, UK faculty and staff lend their intellectual expertise to national and multinational companies located in Lexington.
Among the brightest examples of UK's investment in transformative research is the Markey Cancer Center. As a center of excellence and distinction at UK, Markey's robust research and clinical enterprise is the cornerstone of our commitment to Kentucky – fundamental to our success in uplifting lives through our endeavors and improving the general health and welfare of our state – burdened by the nation's highest rate of cancer deaths per 100,000 people. The Markey Cancer Center is one of 68 National Cancer Institute-designated cancer centers in the nation and the only one in Kentucky.
Because UK is one of the few universities in the country with a research and teaching campus and a medical center in one central location, multidisciplinary research is particularly strong. Through the collaborative efforts of nearly 200 faculty and staff across 12 departments and colleges, the University of Kentucky was awarded a $20 million Clinical Translational Sciences Award (CTSA) from the National Institutes of Health (NIH) for its potential in moving research and discovery in the lab into practical field and community applications. The CTSA and NCI are part of a trifecta of federal research grants that includes an Alzheimer's Disease Center. UK is one of only 20 universities in the country to hold all three premier grants from NIH.
Established in 1957, the medical center at UK is one of the nation's finest academic medical centers and includes the University's clinical enterprise, UK HealthCare. The 724-bed UK Albert B. Chandler Hospital and Kentucky Children's Hospital, along with 221 beds at UK Good Samaritan Hospital, are supported by a growing faculty and staff providing the most advanced subspecialty care for the most critically injured and ill patients throughout the Commonwealth and beyond. The number of patients served by the medical enterprise has increased from roughly 19,000 discharges in 2003 to more than 38,000 discharges in 2017.
The University has demonstrated its commitment to partnerships with businesses and other institutions of higher learning. In Lexington, UK is shaping a better relationship with the community by directly engaging with businesses, local government, and civic service organizations. As a $3.9 billion university, UK is the region's largest employer, providing more than 13,500 full-time jobs and more than $100 million in state and local payroll taxes.
UK's reach extends far beyond the borders of Fayette County. As an anchor institution for the Bluegrass Economic Advanced Movement, UK's College of Engineering and graduates of our institution are a critical component of growing an advanced manufacturing economy in Central Kentucky. UK is also part of the Bluegrass Higher Education Consortium, a collection of postsecondary institutions working together to advance the cause of learning. And we work collaboratively with other institutions to establish joint degree programs and improve the pipeline of students transferring between colleges and universities.
UK's agenda remains committed to accelerating the University's academic excellence in all areas and gaining worldwide recognition for its outstanding academic programs, its commitment to students, its investment in pioneering research and discovery, its success in building a diverse community, and its engagement with the larger society. It's all part of the University's mission as a 21st century flagship and land grant research university. From its first Nobel Laureate to cutting-edge work in addressing health disparities, and from the artistic wonders that stir souls to our scientific creativity that inspires minds, UK seeks a brighter future through the contributions of our faculty, staff, students, and alumni. We are the University of Kentucky.