Marketing Team
Marketing
859-257-3303
UK Public Relations and Marketing, and specificially the marketing team, works to manage, promote and protect the University of Kentucky brand. The University of Kentucky brand is more than the logo or word mark or Pantone color; our brand encompasses our values and mission - what we stand for and in what we believe.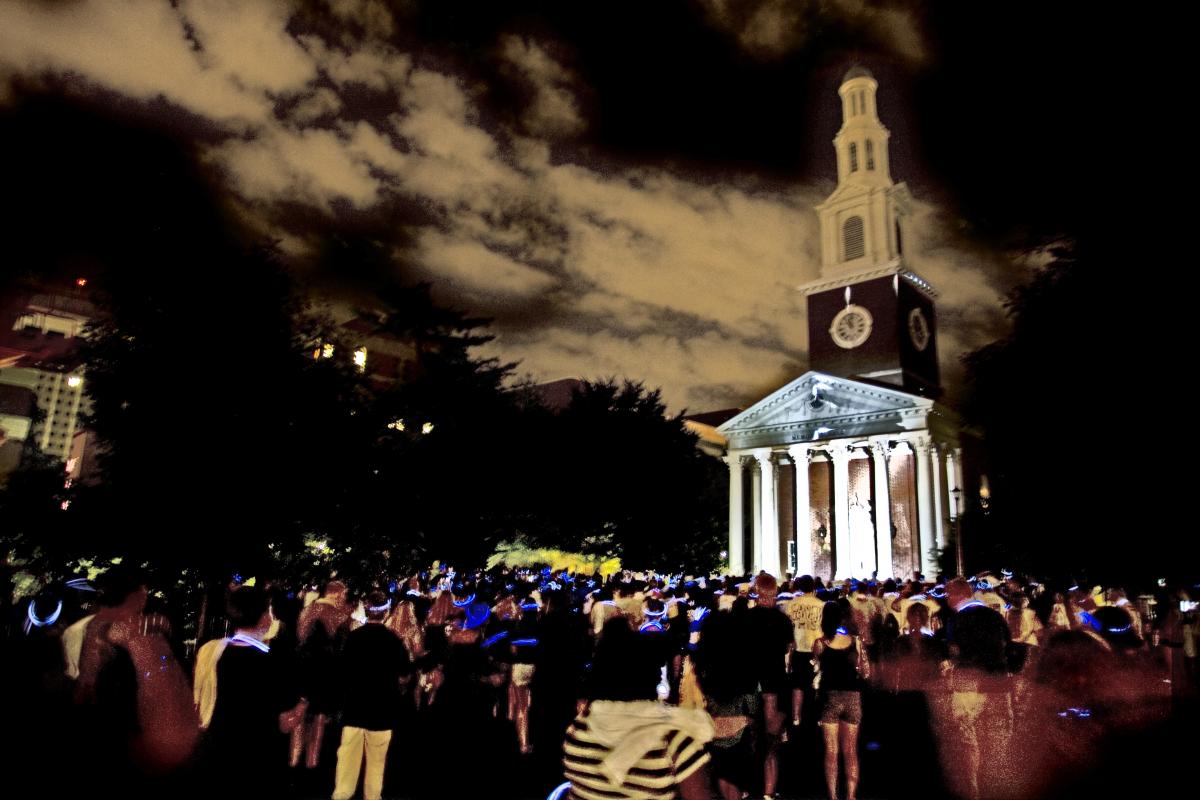 Our primary responsibility to promote the institution and further our mission of teaching, research, service and care. UK PR&M is responsible for institutional marketing efforts, including all forms of print and multimedia advertising; campus video production; social media; graphic design; website design; special events; and the marketing and production of materials for undergraduate admission recruitment efforts.
"What is and how can we best tell the 'see blue.' story?"
"see blue." has been a successful marketing platform for UK for several years. It has transcended its initial purpose as a student recruitment tool, and has now come to define the University's brand. Our intention is to inject further purpose and meaning into the UK brand through deeper understanding, allowing powerful and unified messaging that will establish an emotional connection with our next generation of students and our constituents.
How we can help you?
UK PR&M is a resource for your marketing and branding efforts to both internal and external audiences. We provide a plethora of tools and graphic elements for university departments and organizations including photography, video B-roll, social media graphic elements, website templates, logo and branding marks and signatures and presentation templates. Our staff works to accommodate any requests for assistance that we receive. We also connect departments and units with vendors or other units that may be able to assist with a request that we cannot accommodate. 
We also provide the brand and graphic identity standards to campus, at the direction of President Capilouto. The University of Kentucky brand and the "see blue." marketing campaign are strong and nationally recognized. Adhering to the brand and identity standards will strengthen the overall brand and individual departments and units' brands as well.
FAQs
Do you provide video production services to campus?
We are not in the position to provide general video production services to the entire campus. Our primary focus is on newsworthy features and institutional promotion as that includes several hundred news conferences and events annually. At the same time, we do not film lectures, events or conferences nor are we in a position to facilitate live-streaming beyond major campus announcements.
If you are interested in our services, please contact Production Services, within the Office of University Events.  Production Services can record up to 4K (when requested) and can livestream your event to most streaming platforms.
Please email EventProduction@uky.edu or call 859-323-8054 to find out how Production Services can help with your event.
Is there stock UK photography or videos that I can access for my department/unit's project?
Absolutely - we have tons of general campus photography that we are happy to share. Please contact your UK PR&M representative to schedule a time to come to the Mathews Building to view our photo files. Please bring a flash drive or have access to a file sharing website to transport files back to your workstation.
If you are in need of general campus video b-roll, email seeblue@uky.edu with your request.
Our department needs an ad/brochure/print piece. Can you design that for us?
We aim to assist as many groups and departments as we can, however we are limited by our staff size and institutional priority projects. There are times of the year where we cannot take on additional projects. Please contact the marketing director at seeblue@uky.edu if you have a one-time project that you need assistance completing. Please note - ample time is needed to turn around projects.