Geology of Kentucky
BY
ARTHUR C. McFARLAN
PROFESSOR OF GEOLOGY UNIVERSITY OF KENTUCKY
THE UNIVERSITY OF KENTUCKY
LEXINGTON, KENTUCKY
COPYRIGHT 1943
BY UNIVERSITY OF KENTUCKY
adapted for the Web by Don Chesnut, 2008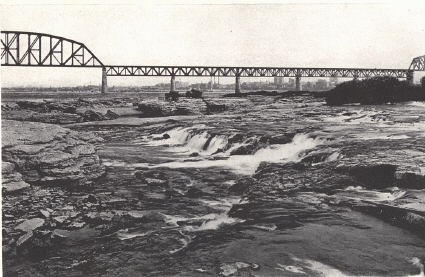 Plate I, Falls of the Ohio at Louisville (Caufield and Shook)
The "falls" is a rapids developed on the outcropping Louisville, Jeffersonville, and Sellersburg limestones. It follows the downstream dip of the beds to where they go under cover beneath the relatively weak New Albany and New Providence shales. As outlines in the text, the present course of the river and position of the falls was established following post-Wisconsin alluviation of the river valley. An earlier channel of the river 40 feet deeper through downtown Louisville marks the position of an earlier falls.
CONTENTS
In cooperation with the Kentucky Geological Survey (University of Kentucky)
Although this text was originally published in 1943, it remains an important contribution to the geology of Kentucky. Of course, some of the data and names have changed over the decades, but the text is still a valuable source of information.
The project to make this important text available electronically began in 1999 and ended in January 2008. Scanning the text was relatively fast, but optical character recognition (OCR) was painfully slow and had to await advances in software. We hope you find this text useful.
Don Chesnut, Steve Cordiviola, Richard Smath, Garland Dever